Decline of the anthropogenic lead imprint to the ocean confirmed by data from the South West Atlantic Ocean
Olivelli and co-authors (2023, see reference below) present total dissolvable lead (Pb) concentrations and isotope compositions for 23 surface waters collected in 2011 along a latitudinal transect offshore of the South American coast from Punta Arenas to the Equator (Leg 3 of the Dutch GEOTRACES GA02 section). They reveal that the mean Pb concentrations in the surface waters of the western South Atlantic Ocean decreased by 34 % between the 1990s and 2011. Pb isotope compositions also show a shift towards a more natural Pb isotope signal: 2011-samples show that natural Pb sources contributed 36 ± 6 % of the Pb present in western South Atlantic surface waters, while it was 24 ± 4 % in 1996.
As for the preceding work of the same team in the North Atlantic Ocean (Bridgestock and al, 2016 – read the science highlight here) these results evidence the positive effect of environmental and health policies that banned the use of leaded gasoline in South America since the 1990s.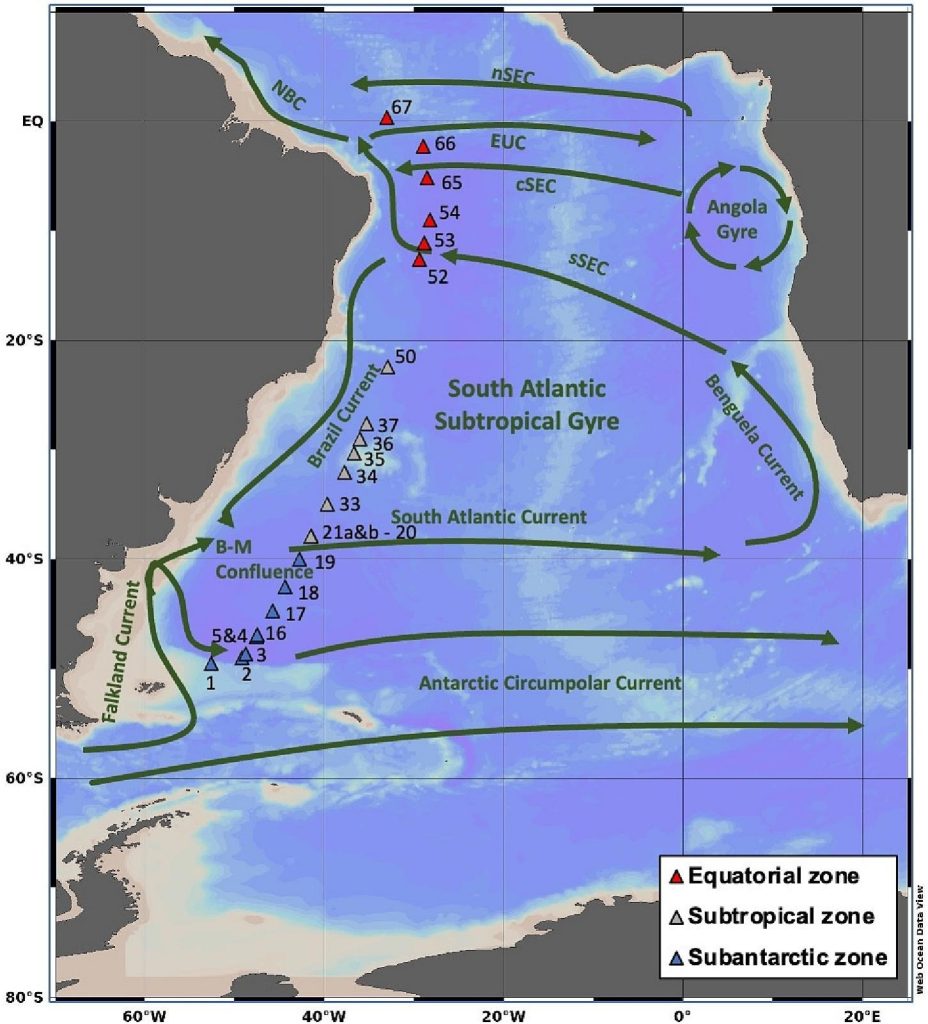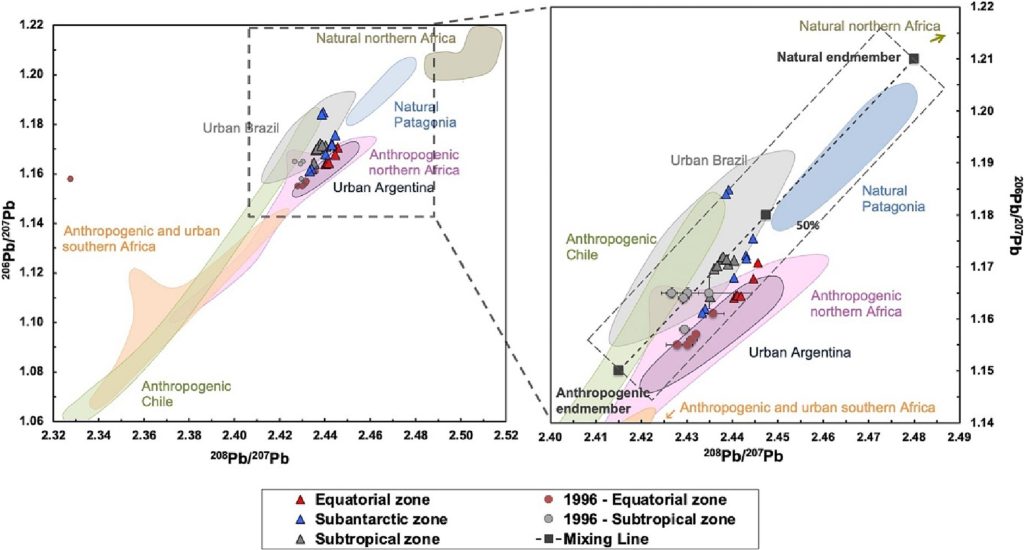 References:
Olivelli, A., Murphy, K., Bridgestock, L., Wilson, D. J., Rijkenberg, M., Middag, R., Weiss, D. J., van de Flierdt, T., & Rehkämper, M. (2023). Decline of anthropogenic lead in South Atlantic Ocean surface waters from 1990 to 2011: New constraints from concentration and isotope data. Marine Pollution Bulletin, 189, 114798. Access the paper: 10.1016/j.marpolbul.2023.114798
Bridgestock, L., van de Flierdt, T., Rehkämper, M., Paul, M., Middag, R., Milne, A., Lohan, M.C., Baker, A.R., Chance, R.,, Khondoker, R., Strekopytov, S., Humphreys-Williams, E., Achterberg, E.P., Rijkenberg, M.J.A., Gerringa, L. J.A., de Baar, H. J. W. (2016). Return of naturally sourced Pb to Atlantic surface waters. Nature Communications, 7, 12921. Access the paper:10.1038/ncomms12921
View the short minute video: Lead, Humans and Oceans (in YouTube or YouKu) to learn how scientists have found that lead pollution in the marine environment has been reduced…