Please, broadcast this eNewsletter as largely as possible, and encourage your colleagues to sign in  our mailing list!



This email contains graphics, so if you don't see them, view it in your browser.

 

 



March 2014 – GEOTRACES eNEWSLETTER n°7

 

GEOTRACES Intermediate Data Product News!


– Successful release of the GEOTRACES Intermediate Data Product at Ocean Science Meeting 2014


The first GEOTRACES data product was launched on February 25 at Ocean Science Meeting 2014 (Honolulu, Hawaii) with the presence of more than 350 persons.

The Intermediate Data Product (IDP2014), containing hydrographic and marine geochemical data acquired during the first 3 years of the programme, consists on two parts: the digital data and the eGEOTRACES Electronic Atlas which provides 2D or 3D scenes (maps) of the distribution in the ocean of many parameters (for example, the distribution of lead in the Atlantic Ocean as shown in the first figure on the left). Both the digital data and the eGEOTRACES Atlas are now freely available on-line.

The Town Hall meeting was more than a succes with an special ovation from the public when the first eGEOTRACES 3D scene was displayed. The product has also been object of an important media coverage, including Nature and Science journals.



 

 GEOTRACES IDP2014 Press Review


– 3D Maps Reveal a Lead-Laced Ocean…. in Science

The GEOTRACES programme is collecting a large amount of trace element data compared to what was available before. For the first time, scientists can trace the pathway that lead has followed since its atmospheric deposition on the surface of the North Atlantic Ocean in the 20th century to its present location, at around 1000 meters depth…

–  Digital atlas shows oceans' iron levels… in Nature

 

"A three-dimensional map released this week finally shows iron concentrations in the water in detail. For example, plumes of iron extending for up to thousands of kilometres are visible at the mid-Atlantic ridge…"
Nature, 2014*

– GEOTRACES IDP2014 in other media


Links to other articles about the IDP2014 published are presented here. However, this list is not complete. Please, help the GEOTRACES IPO to complete the list by sending any other publication you are aware of!

FastCompany.com (11 March 2014): We Don't Put Lead In Our Gas Anymore, But These 3-D Maps Show It's Still In The Ocean


(In French) INSU-CNRS Actualités (12 March 2014): Des cartes 3D de substances d'intérêt détectées dans l'océan mondial!

 

 GEOTRACES News


– GEOTRACES at Ocean Science Meeting 2014



– GEOTRACES scientific results presented

GEOTRACES had a large presence at the Ocean Science Meeting 2014 (23-28 February, Honolulu, Hawaii, US). In addition of the Town Hall Meeting organized to release the IDP2014, GEOTRACES scientific results were presented at the seven GEOTRACES-related sessions…

– GEOTRACES at the SCOR Booth

GEOTRACES was present at the exhibition hall of the conference participating in a booth sponsored by the Scientific Committee on Oceanic Research (SCOR). The booth was a powerful opportunity for GEOTRACES to present the Intermediate Data Product 2014…

 

 

 GEOTRACES in Numbers

»

Cruises completed:                   

50

» 

Section cruises completed:    


22

»

 Stations completed:              


654

 

 GEOTRACES Dates

– Cruises: 

25 March – 3 April 2014,  Process Study GPpr06 (ORV-0034), Western Pacific.

11 April – 14 May / 3 – 7 July / 4 November – 3 December 2014,  SHELF SEAS Process Study (DY009), 3 cruises, Celtic Sea. 

15 May – 30 June 2014, Section cruise GA01, North Atlantic along the OVIDE section and in the Labrador SeaPacific.

– Forthcoming GEOTRACES Meetings:

6 – 7 October 2014, GEOTRACES Data Management Committee Meeting,
Stellenbosch, Cape Town, South Africa.


8 – 10 October 2014, GEOTRACES Scientific Steering Committee, Stellenbosch, Cape Town, South Africa.


– Forthcoming GEOTRACES Special Sessions:

1 – 6 June 2014, International Conference on Atmospheric Dust, Castellaneta Marina, Italy.

8 – 13 June 2014, Goldschmidt 2014, Sacramento, California, USA.

28 July – 1 August 2014, AOGS 2014, Asia Oceania Geosciences Society Annual Meeting, Sapporo, Hokkaido, Japan.

 

 Access the GEOTRACES Calendar





Latest Publications

– Anderson, R. F., Mawji, E., Cutter, G. A., Measures, C. I., & Jeandel, C. (2014). Changing the Way We Explore Ocean Chemistry. Oceanography, 27(1), 50–61. doi:10.5670/oceanog.2014.07

– Morrison, J. (2014), Digital atlas shows oceans' iron levels, Nature, News. doi: 110.1038/nature.2014.14774

– Malakoff, D. (2014). Chemical atlas shows where seas are tainted–and where they can bloom. Science (New York, N.Y.), 343(6175), 1070. doi:10.1126/science.343.6175.1070


– Hatje, V., Bruland, K. W., & Flegal, A. R. (2014). Determination of rare earth elements after pre-concentration using NOBIAS-chelate PA-1®resin: Method development and application in the San Francisco Bay plume. Marine Chemistry, 160, 34–41. doi:10.1016/j.marchem.2014.01.006


– Browning, T. J., Bouman, H. A., Moore, C. M., Schlosser, C., Tarran, G. A., Woodward, E. M. S., & Henderson, G. M. (2014). Nutrient regimes control phytoplankton ecophysiology in the South Atlantic. Biogeosciences, 11(2), 463–479. doi:10.5194/bg-11-463-2014


– Cobelo-García, A., Santos-Echeandía, J., López-Sánchez, D. E., Almécija, C., & Omanović, D. (2014). Improving the voltammetric quantification of ill-defined peaks using second derivative signal transformation: example of the determination of platinum in water and sediments. Analytical chemistry, 86(5), 2308–13. doi:10.1021/ac403558y


Acces the GEOTRACES Database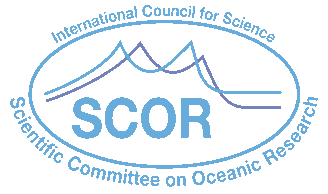 *Reprinted by permission from Macmillan Publishers Ltd: Nature, 2014.