Webinar recording available – Learn about GEOTRACES and other NSF funded projects
Do you want to learn about the GEOTRACES International Programme and other NSF funded programmes?

View the following video! Dr Phoebe Lam will explain you all what you want to know about GEOTRACES!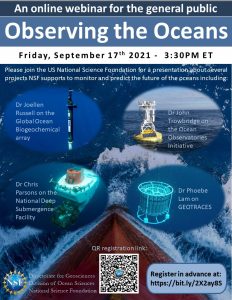 The flyer including the complete programme is available for download here.