Canada Arctic GEOTRACES Expedition: Preparing and deploying sampling systems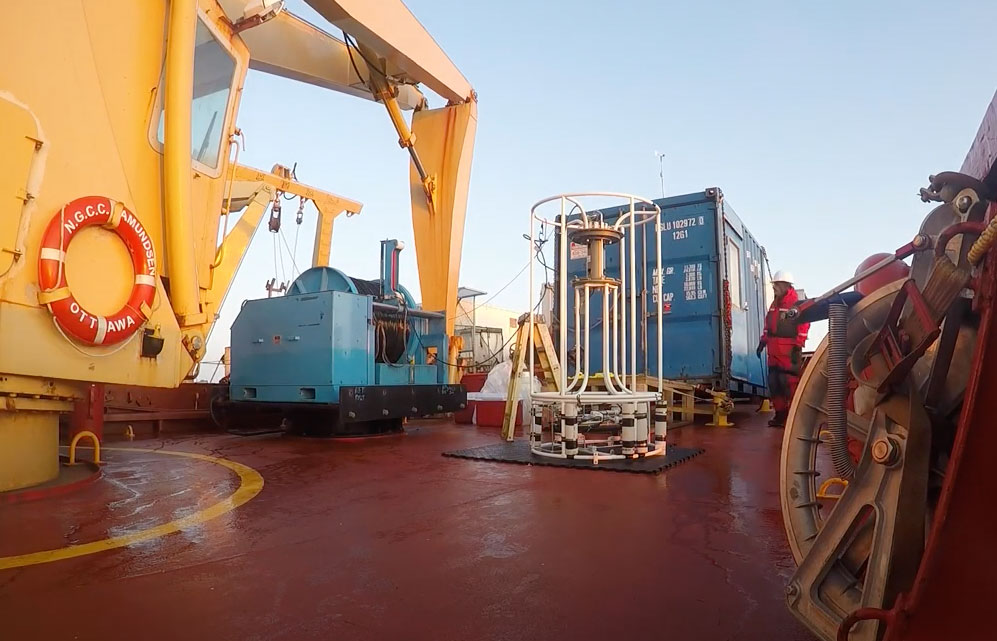 Three videos documenting work for educational purposes on the icebreaker CGCS Amundsen as part of the Canadian Arctic GEOTRACES expedition are available below:
Preparing the Trace Metal Rosette for Deployment in the Labrador Sea
Scientists from the University of Victoria and University of British Columbia work together to prepare a specialized trace metal clean seawater sampling system to be deployed in the Labrador Sea during July 2015.
Source: Cullen Lab: Chemical Oceanography
Music: "Paganini: 24 Caprices For Violin, Op.1 – No. 24 In A Minor" by David Garrett.

Water Sampling in the Canadian Arctic
This video shows a seawater sampling system being deployed from icebreaker CCGS Amundsen in the Canadian Arctic Archipelago.
What does gear that is lowered over the side of the ship see? Discover it by viewing the video!
Source: Cullen Lab: Ocean Oceanography
Music: "Hells Bells" by AC/DC.

Helicopter River Sampling Operations
This video shows shows helicopter operations from the icebreaker CCGS Amundsen CCGS Amundsen. Rivers were sampled to determine their chemical composition on Devon Island in the Canadian Arctic Archipelago in August 2015. A GoPro Hero 4 was used to capture images.
Source: Cullen Lab: Ocean Oceanography