24 June 2011, by Melanie Gault-Ringold
We have finished sampling our leg of the Geotraces GP13 transect. There are still a few more experiments to complete and a few more surface samples to collect on the way home, but for the most part our sampling is finished. The people that were working 12 hour shifts are slowly resetting their body clocks as we make the seven day steam back to Wellington.
So what do 24 scientists do on a boat when there is no sampling to be done? We practice rescuing people that have gone overboard.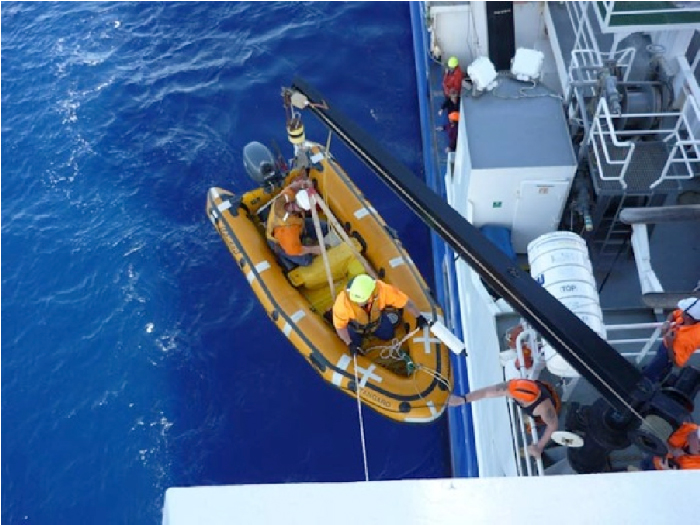 Although the men overboard made it safely back to the ship, I think I still prefer not to go swimming, especially in shark-infested waters.
Some people start writing up the data that they have collected, work on cruise reports, and make sure all of their sample lists are up to date to appease customs upon our return.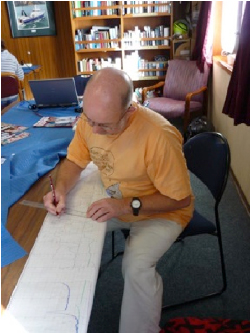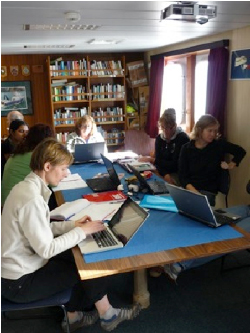 People read books, watch movies, play cards and catch up on sleep. We eat a lot, and go to the gym to make up for the extra eating.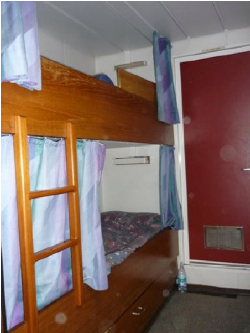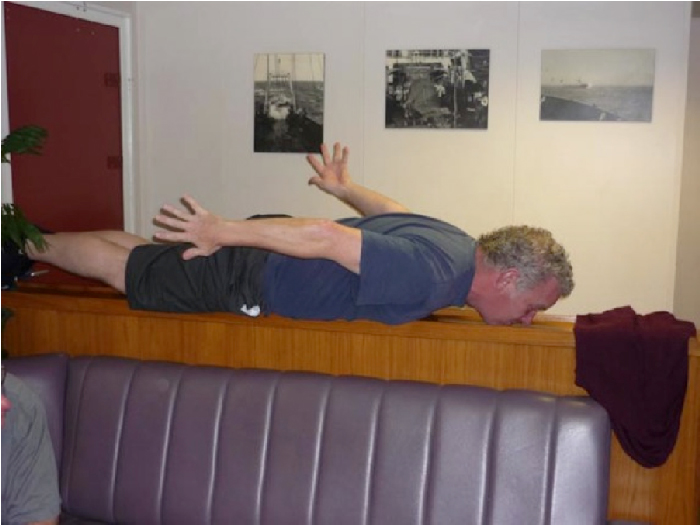 We even get in on all the latest fads (the GEOTRACES plank).
We email home to make sure our loved ones miss us as much as we miss them and we count the days until we are back on solid ground.