Successful GEOTRACES Workshop held at Goldschmidt 2016
A hands-on workshop to teach standard and advanced Ocean Data View (ODV) methods for the exploration and scientific analysis of GEOTRACES data was held on Sunday 26 June 2016 in Yokohama, Japan. The workshop "Exploring GEOTRACES Data with ODV" was more than successful with 46 participants from 13 different nations.
For more information please about this workshop please click here.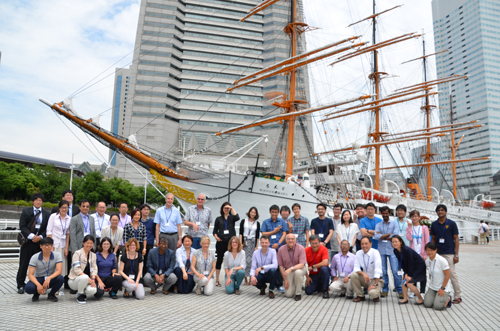 Picture: Participants of the Workshop "Exploring GEOTRACES with Ocean Data View". Click here to view it in higher resolution.