REGISTER NOW! – GEOTRACES: Sharing marine geochemical data – Webinar
We invite you join the webinar "GEOTRACES: Sharing marine geochemical data" on 10 May, 7pm-8:30pm CEST / 1pm-2:30pm ET which is organised as a satellite activity of the UN Ocean Decade Laboratory on "An Accessible Ocean".
On this webinar, GEOTRACES will present, and share the lessons learned of creating, its open access database and eAtlas of trace-element and isotope data including macro- and micronutrients, contaminants and biological data. By releasing their data, GEOTRACES aims to intensify collaboration within the broader ocean research community and other ocean professionals who could be interested in using these data for their activities.
Register here: https://bit.ly/3uR3Tgl
The flyer including the complete programme is available for download here.
---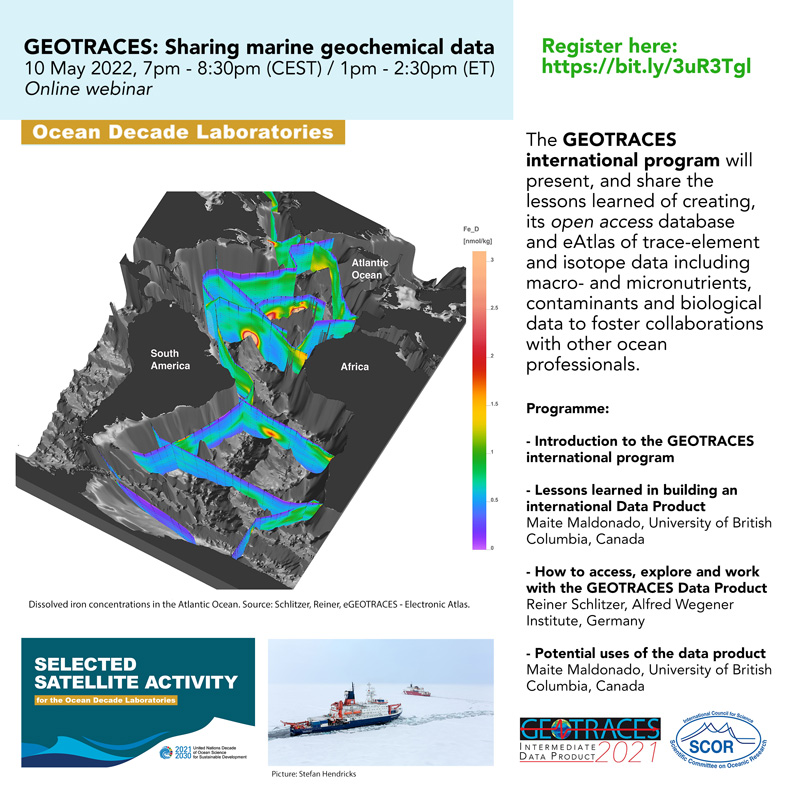 ---