Congratulations to Catherine Jeandel!
Catherine Jeandel, GEOTRACES IPO senior scientist and past SSC member, has been named Officer of the French National Order of Merit.
An institution of the French Republic born in the middle of the 20th century, the National Order of Merit is the second national Order after the Legion of Honor. Its purpose is to reward "distinguished merit" and encourage the lifeblood of the country.
Congratulations, Catherine!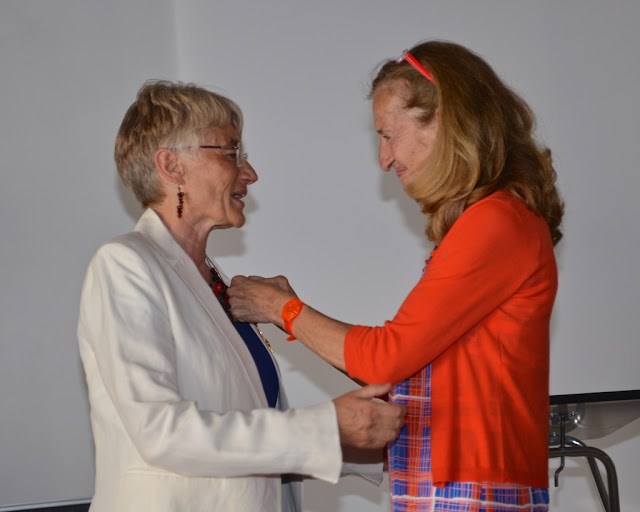 Picture: Catherine Jeandel (on the left) receiving the insignia. ©Nick Hall.