Big success of the Arctic-GEOTRACES Early Career Scientists Event
The U.S., European and Canadian Arctic GEOTRACES cruises in 2015 offered a unique and quasi-synoptic view of the Arctic ocean. Twenty seven early career scientists came together to kick off the ASLO Aquatic Sciences meeting in Honolulu, Hawai'i on 27 February 2017 to discuss emerging areas of international scientific collaboration within the Arctic GEOTRACES programme. The workshop was a special chance for early career scientists to meet their international counterparts and engage initial discussions of interdisciplinary research topics between programs.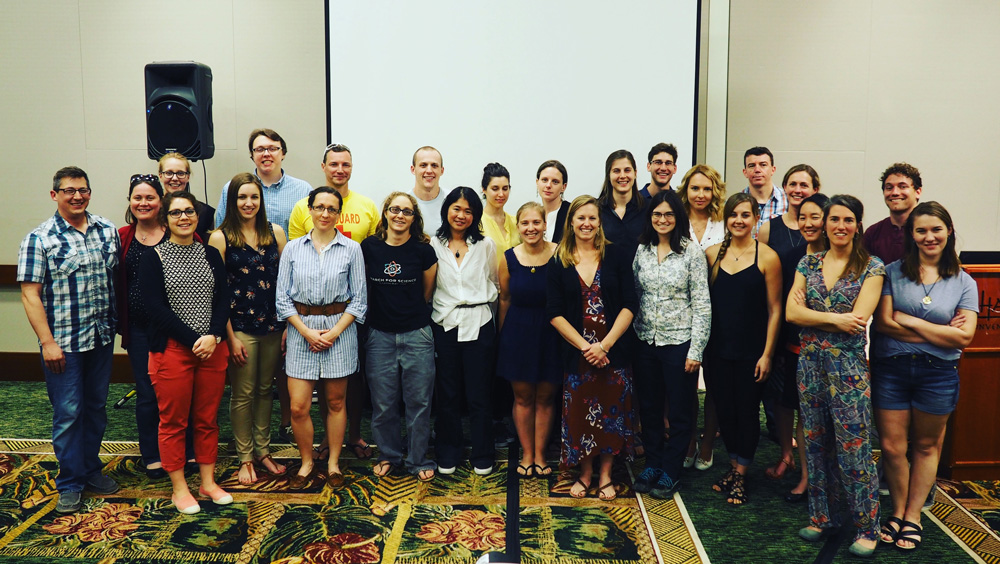 Participants of the Arctic-GEOTRACES Early Career Researcher Networking Event at ASLO 2017.
Click here to view the picture larger.