2nd Russian GEOTRACES Seminar was successfully held in Moscow, Russia, in February 2020
The 2nd Russian GEOTRACES seminar was held on February 7, 2020 in Moscow at the Shirshov Institute of Oceanology, Russian Academy of Sciences (https://ocean.ru). Prof. Dr. Eric Achterberg initiated the GEOTRACES seminar during his visit as part of the Helmholtz team. About 50 people attended the seminar in Moscow and some people listened to the presentation remotely in Sevastopol, Kaliningrad, and Arkhangelsk. The presentation aroused a great interest among the seminar participants.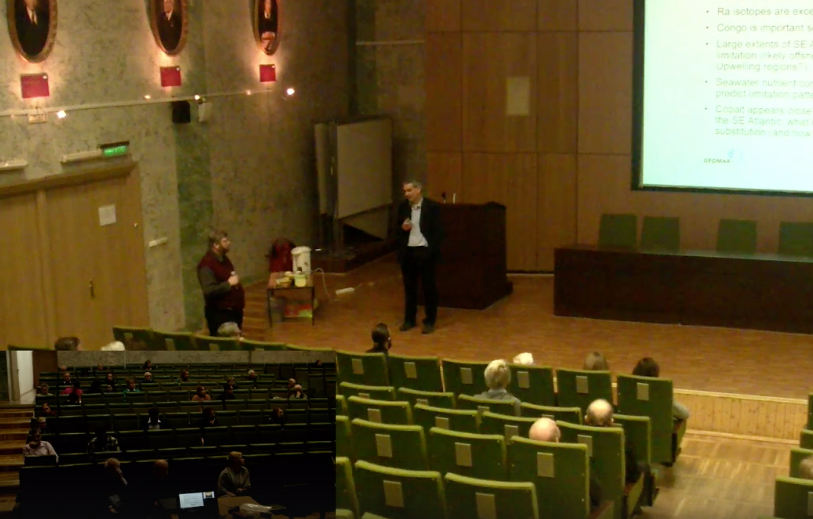 The GEOTRACES seminar commenced with a short introduction and welcome by Prof. Dr. Piotr Zavyalov. Dr. Marina Kravchishina reported about GEOTRACES activity in Russia and highlighted the main purposes of the study of the marine biogeochemical cycles of trace elements and their isotopes (TEIs) and the need for international collaboration. Prof. Dr. Eric Achterberg gave the opening speech entitled 'International GEOTRACES Programme: Observations across ocean gradients provide insights into biogeochemical cycles'. This was followed by a round table discussion on the TEIs clean sampling systems and analyses organized by Prof. Dr. Eric Achterberg (GEOTRACES SSC member), Dr. Marina Kravchishina (GEOTRACES SSC member) and Dr. Ludmila Demina (Past GEOTRACES SSC member).
For further details about the 2nd Russian GEOTRACES seminar click here.