The GEOTRACES field programme by Catherine Jeandel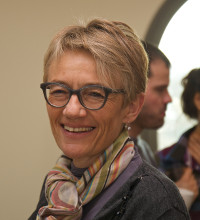 We invite you to view this video introducing the International GEOTRACES Programme.
Questions related to the GEOTRACES programme are asked to Catherine Jeandel from CNRS, LEGOS-OMP, University of Toulouse, France:
What is a GEOTRACES cruise?
How are the GEOTRACES cruises organised?
What proportion of the world's oceans has already been covered by GEOTRACES?
We hope that you enjoy the video!