Radium and barium tracers as bridges between GEOSECS and GEOTRACES programmes!
In the 70s, the GEOSECS (Geochemical Ocean Sections Study) programme aimed at achieving a global survey of the three-dimensional distribution of chemical, isotopic, and radio chemical tracers in the ocean. Both radium and barium distributions were measured extensively in all major ocean basins, in order to better understand the geochemical behaviour of these two elements. The aim was to use the radium-226 (226Ra) and barium (Ba) ratio as a clock – like the 14C/12C ratio – to provide constraints on the circulation and mixing of abyssal waters.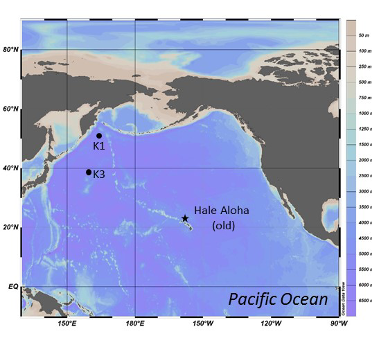 van Beek and his colleague (2022, see reference below) released 226Ra and Ba data collected in the North Pacific at stations K1, K3, and old Hale Aloha, off Hawaii (cruises conducted in 2002 on board RV Mirai, RV Ka'imikai-o-Kanaloa and RV Wecoma). The relationship between 226Ra and Ba found at these stations is broadly consistent with that reported during the GEOSECS programme. At the three investigated stations, however, the 226Ra/Ba ratios are significantly lower in the upper 500 m of the water column than at greater depths, a pattern that was overlooked during the GEOSECS programme, either because of the precision of the measurements or because of the relatively low sampling resolution in the upper 500 m. Suspended particles were further analysed to provide information on the possible causes yielding to the fractionation between Ra and Ba in the upper water column.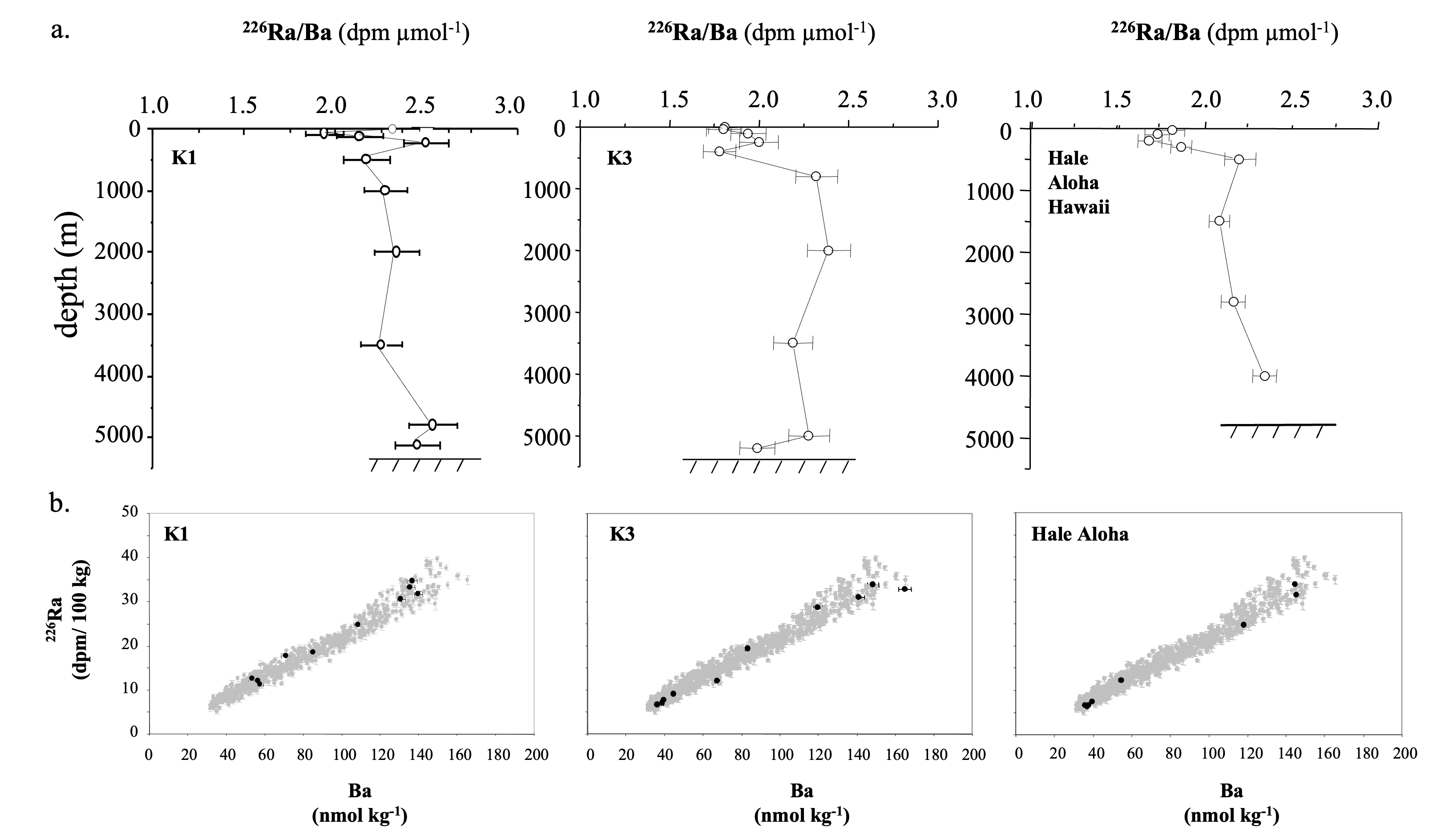 The paper is dedicated to the memory of Susumu Honjo.
Reference:
van Beek P., François R., Honda M., Charette M., Reyss J.-L, Ganeshram R., Monnin C., Honjo S., Fractionation of 226Ra and Ba in the upper North Pacific Ocean, 2022. Front. Mar. Sci. 9:859117. doi: 10.3389/fmars.2022.859117