NSF & The Ocean Decade: Resource for Researchers
Last June, the Intergovernmental Oceanographic Commission of UNESCO (IOC) endorsed 5 NSF efforts as official Ocean Decade Actions. Since that time, there have been numerous questions about how those involved in endorsed actions can leverage and engage further in the United Nations Decade of Ocean Science for Sustainable Development. To address some of these questions, NSF has developed a resource document: NSF & The Ocean Decade: Resource for Researchers involved in the National Science Foundation's Endorsed Ocean Decade Actions.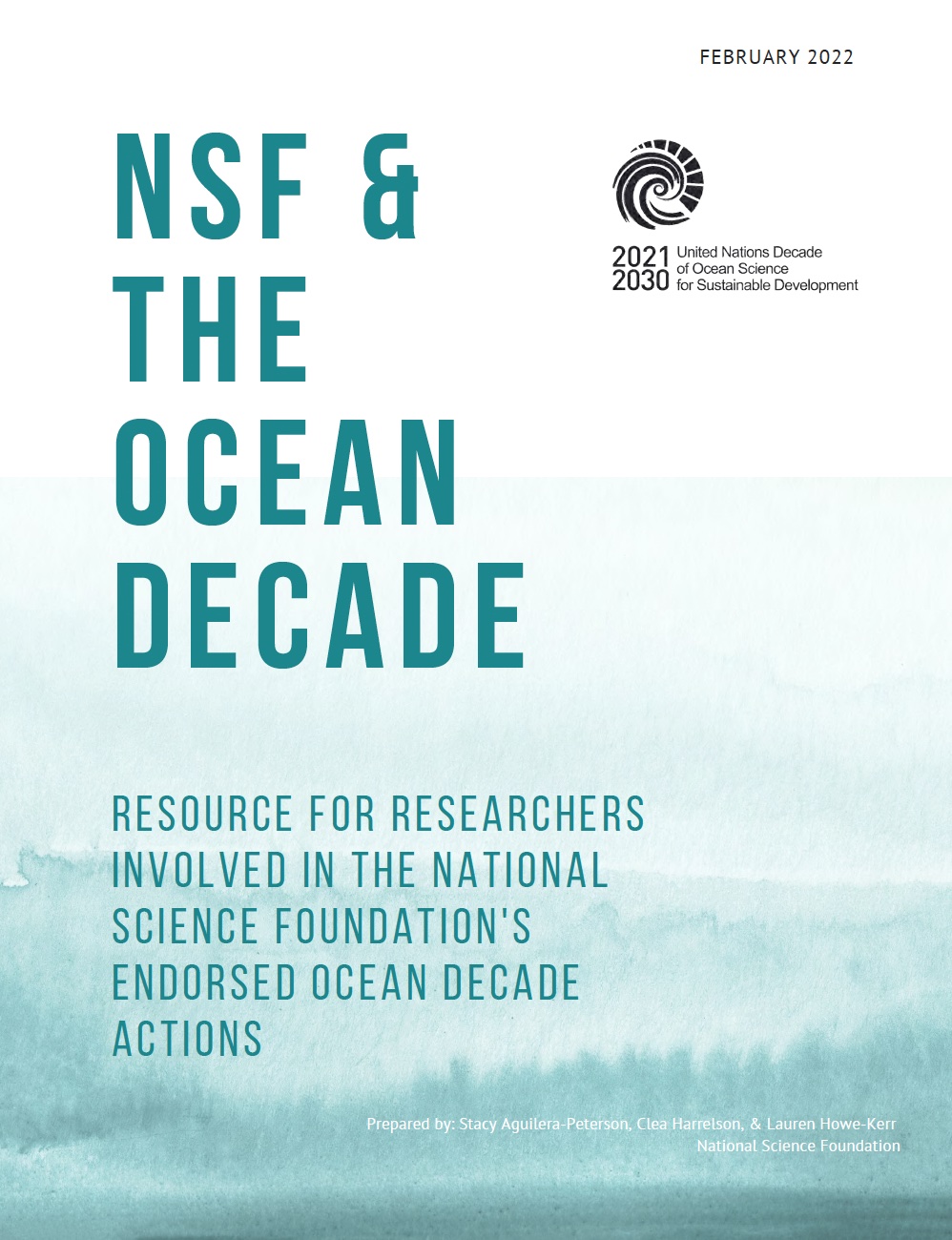 This document is intended for researchers involved in all 5 endorsed actions (Coastlines and People (CoPe), GEOTRACES, Global Ocean Biogeochemistry Array (GO-BGC), International Ocean Discovery Program (IODP), and Navigating the New Arctic (NNA)). The content provides context and resources for engagement in the Ocean Decade and will evolve as opportunities within the Ocean Decade change in the coming years.
Please direct any questions to the points of contacts listed at the end of the document, or to oceandecade@nsf.gov.
You can access the document in PDF here.