New GEOTRACES interactive cruise map!
The interactive map allows you to view the completed and planned GEOTRACES cruise transects in all the different ocean basins in a glance. It also displays the basic cruise information (cruise dates, name of the cruise chief scientists,…) when you hover the mouse over a transect or, by clicking on it, you can easily obtain the cruise report for completed cruises.
We invite you to navigate through this map, zoom to view each ocean basin in more detail or click on the buttons available on the map's legend to view the polar maps.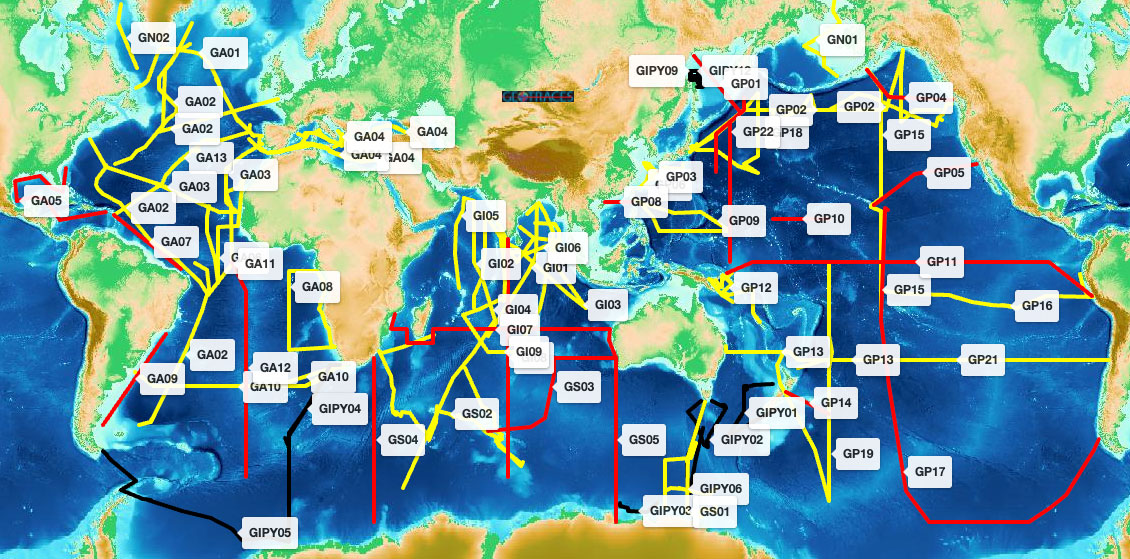 This map is replacing the previous statics maps available on the GEOTRACES Data Assembly Centre (GDAC) website and it has been created and is maintained by Mohamed Adjou, GEOTRACES data manager, at the GDAC (BODC, Liverpool, UK). THANK YOU Mohamed!
Feedback is welcome at geotraces.dac@bodc.ac.uk