New Publication from GEOTRACES in a UN Ocean Decade Special Issue
GEOTRACES has contributed to the United Nations Decade of Ocean Science for Sustainable Development (2021–2030) Annual Special Issue of the Marine Technology Society Journal with the publication: "GEOTRACES International Program: Open Access Database of Seawater Trace Metal and Isotope Data Available".
The issue is available in Open Access here.
Download the GEOTRACES publication in PDF here.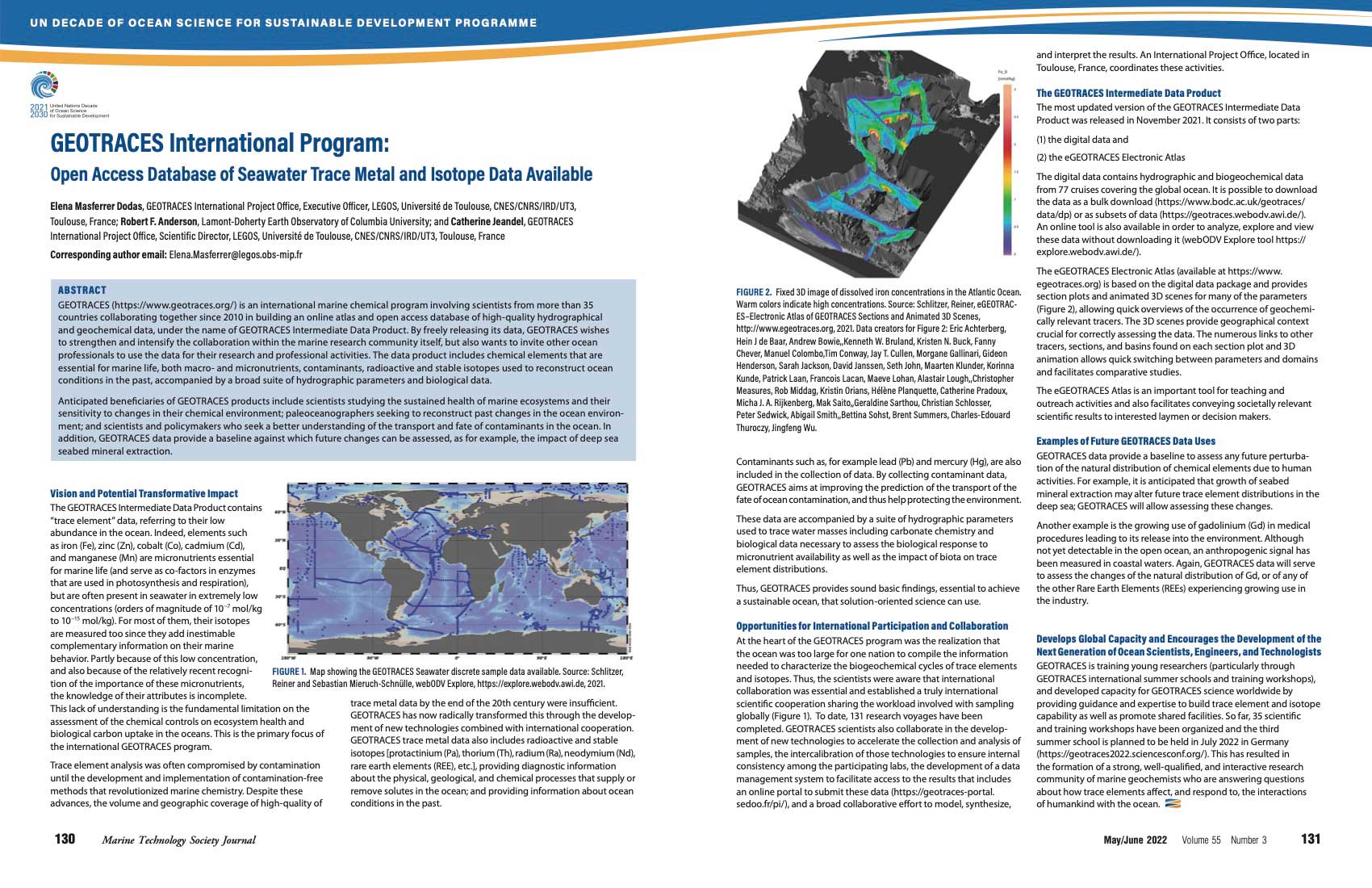 Reference : Masferrer Dodas, E., Anderson, R. F., & Jeandel, C. (2022). GEOTRACES International Program: Open Access Database of Seawater Trace Metal and Isotope Data Available. Marine Technology Society Journal, 56(3), 130–131. doi:10.4031/mtsj.56.3.23