GEOTRACES Data Management by Reiner Schlitzer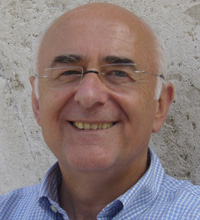 We invite you to view this video introducing the International GEOTRACES Programme.
Questions related to the GEOTRACES programme are asked to Reiner Schlitzer from Alfred Wegener Institute, Bremerhaven, Germany:
What does data management mean in GEOTRACES?
Why did you choose to develop an open-access database?
As a modeller, what do you expect from GEOTRACES?
We hope that you enjoy the video!
---