GEOTRACES and paleo-oceanography by Liping Zhou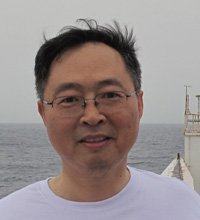 We invite you to view this video introducing the International GEOTRACES Programme.
Questions related to the GEOTRACES programme are asked to Liping zhou from the Institute of Ocean Research, Peking University, China: 
What is paleo-oceanography?
Why is GEOTRACES so important in the knowledge of past oceans?
What role do Asian countries play in GEOTRACES?
We hope that you enjoy the video!