GEOTRACES and Modelling by Alessandro Tagliabue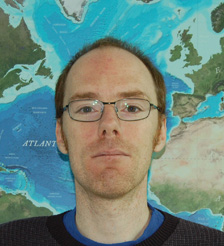 We invite you to view this video introducing the International GEOTRACES Programme.
Questions related to the GEOTRACES programme are asked to Alessandro Tagliabue from Dept. of Earth, Ocean & Ecological Sciences, University of Liverpool, UK:
As a modeler, what are you expecting from GEOTRACES?
What results from the comparison of models with GEOTRACES data?
Has GEOTRACES yielded new knowledge about hydrothermal sources?
We hope that you enjoy the video!